New feature highlight: Reservation info tracking
We've added a new feature which allow guests to check for their reservation info using a combination of reservation code and email address. Before having this feature, the only way for guest to check their reservation info is through the front end customer dashboard, however they must have a registered account to access. This feature offers an additional way and it makes the system easier to use for your guests while still being able to maintain the privacy of your guest's reservation info.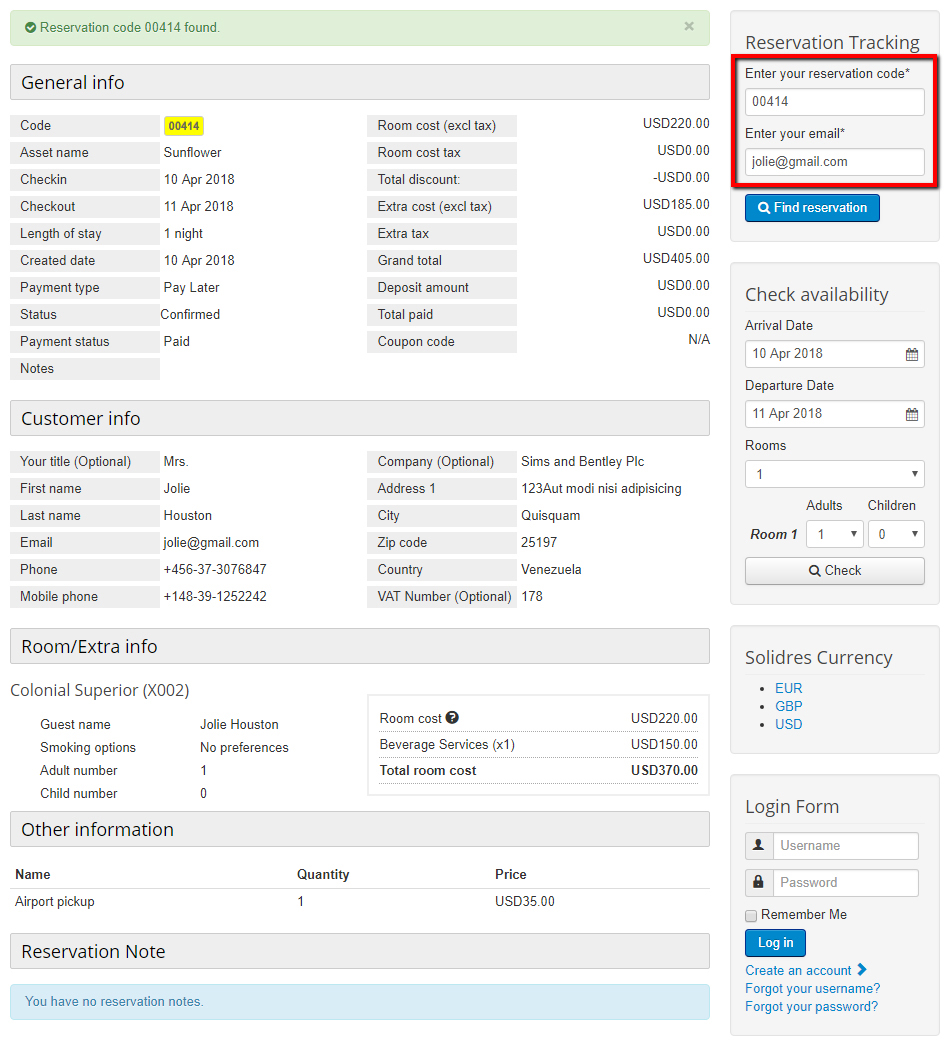 Trackback from your site.