New feature highlight: Invoice layouts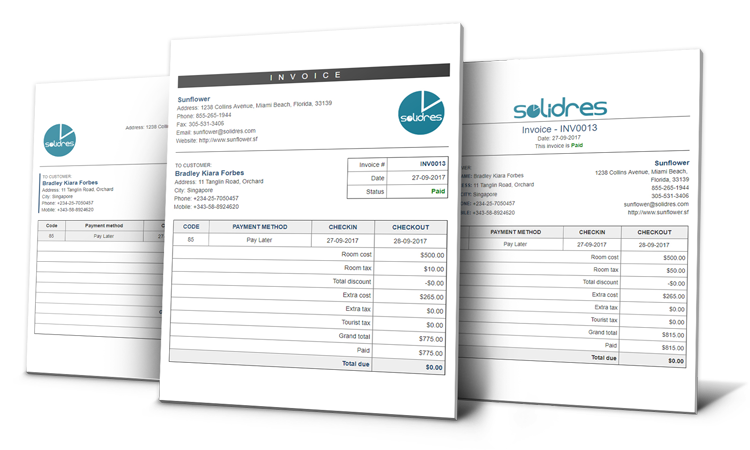 Solidres has been used only 01 default invoice layout since the beginning, it is becoming more and more boring for all of us. Now it is time to change, we'd like to introduce 03 brand new invoice layouts, the new invoice layouts are applied for both accommodation booking (Joomla & WordPress) as well as experience (tour & activity) booking (Joomla only).
WordPress users can try it right now by upgrading to Solidres for WP v0.9.1 and Invoice for WP plugin v0.5.0. Joomla users please wait for Solidres v2.5.0 release.
Trackback from your site.