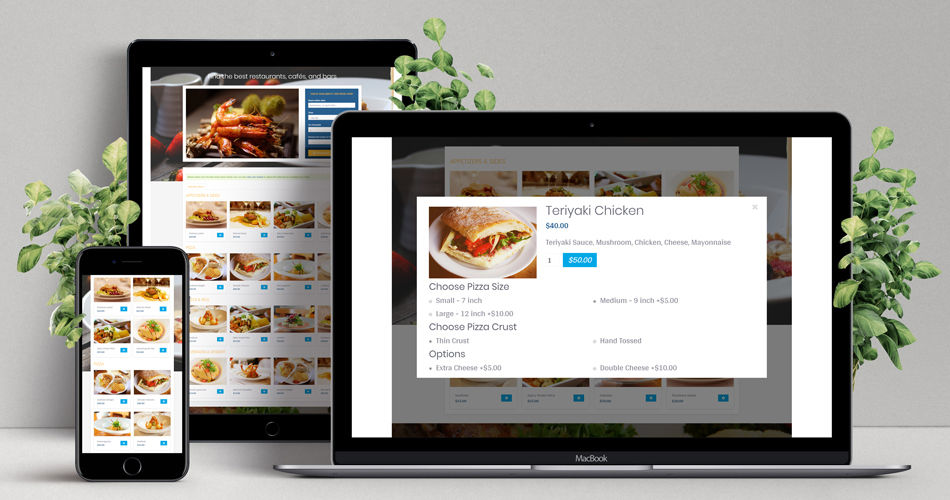 We'd like to announce the new version 1.3.0 of our component RMS (Restaurant Management System) is now available for all active RMS subscribers. This version includes the new takeaway feature, in backend staffs can add a variety of options (each option could be free or with an extra cost) for a menu item and then in front end guest can order their menu items by selecting their favorite menu items, customize their options and submit the order.
You can review the new RMS component in our demo sites: Brandy, Sherry or Porta (RMS version).
You can also subscribe or renew your RMS subscription here.