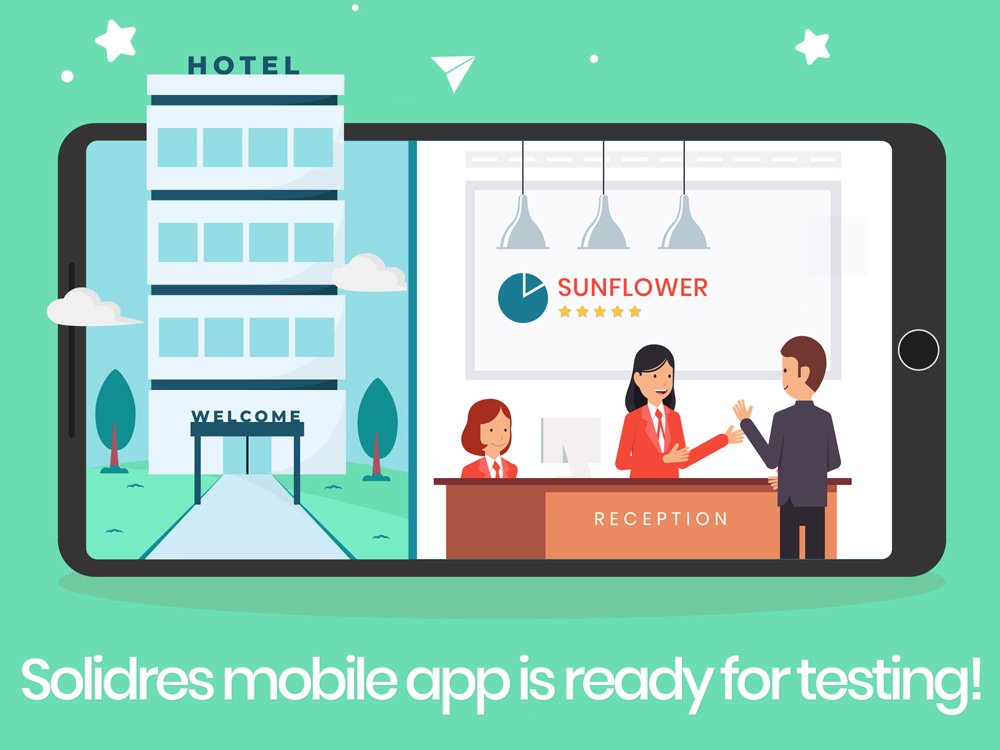 Hello August and all Solidres users, we are excited to announce that Solidres mobile app will be available soon for testing, it is one of the most interesting projects that we've been working so far, and we now reach the state that public testing is possible.
Solidres mobile app will be available for both iOS and Android users, beta testing will be announced soon for limited user groups before we can roll out official releases.
Below are some highlights:
The new app is made for property owners and staffs. Experience (Tour & Activity) is planned for future releases.
It will be a commercial feature and it is for Joomla users only.
Main features:

Real time new reservation notifications.
Quickly open a reservation by scanning reservation QR code.
Reservation management (check in guest, check out guest, add note, manage invoice, change reservation status and payment status, manage payment history and reservation note).
Dashboard to see your property statistics.
Please check back again soon for beta testing instructions.