New feature highlight: Stripe Customer API support
Since Stripe payment plugin v0.8.0 (requires Solidres for Joomla v2.12.0+), we added support for Stripe Customer API to save card info during payment. This new feature is very useful for both customers and property owners, it helps speed up the booking process, make it more convenient, especially for regular customers.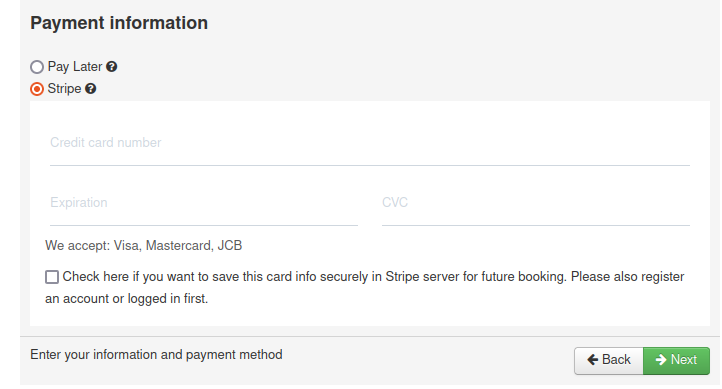 Trackback from your site.