Solidres 0.8.0 is under heavy development, we've added many improvements, bug fixes and new features into it, today we'd like to show 2 screenshots of 2 new features among of them.
The first one is a new feature which allow you to specify your rooms number and room occupancy right from the beginning of your search.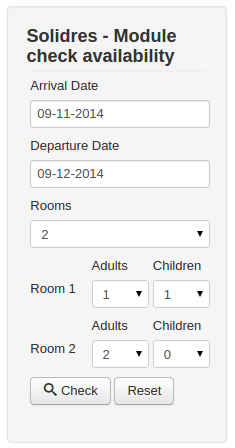 The second one is a new feature for Complex Tariff plugin: a filter which filter your tariffs on the fly without any page refreshing, the filtering speed is almost instant!

Solidres 0.8.0 has even more features than that, please stay tuned!