IT TheLodge 3 – A brand new Joomla template dedicated for Solidres from our partner IceTheme
As you all know, we develop Solidres as well as Joomla templates,  we also encourage other template developers to create Joomla template for Solidres because we believe that will benefit Solidres's users. We've had a great working relationship with our friends at IceTheme and the result is IT TheLodge 3, more details can be found here and you can see it in action here.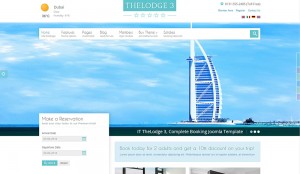 Together with our own Joomla templates, now Solidres's users have more choice for your project. Enjoy!
Trackback from your site.