New feature highlight: custom fields for room form
The Custom field is one of the features that Solidres users use the most. However the current custom field feature is limited to customer's fields only, now we are improving it to add support for room form as well, it will allow the administrator to define custom fields for room form easily, just like the customer's fields. Please check the following screenshot for more details: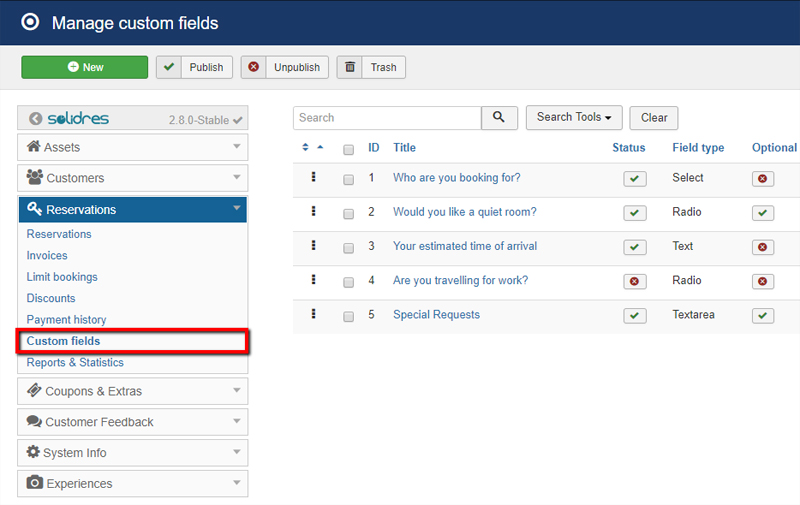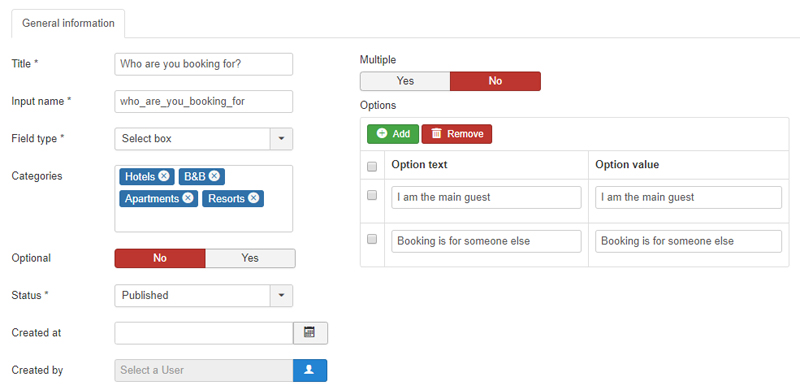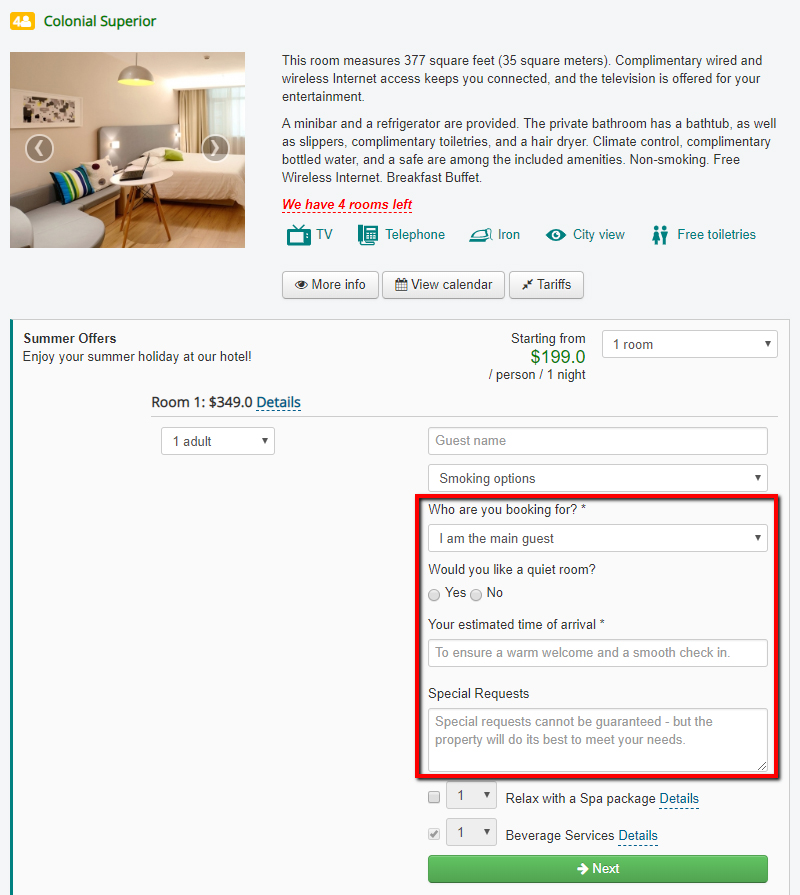 This new feature will be available for Custom Field plugin 1.0.0 and Solidres for Joomla 2.8.0.
Trackback from your site.