New feature highlight: Custom tab for Experience
Since Experience plugin v1.4.0, we added a new feature to allow experience owner to insert their custom tabs, this feature is very useful if you want to show extra content in front end to end users in separated new tab without having to modify the layout files. To use it, first make sure that you are using Experience plugin v1.4.0+, then edit your experience item > Custom tab and add new tab there.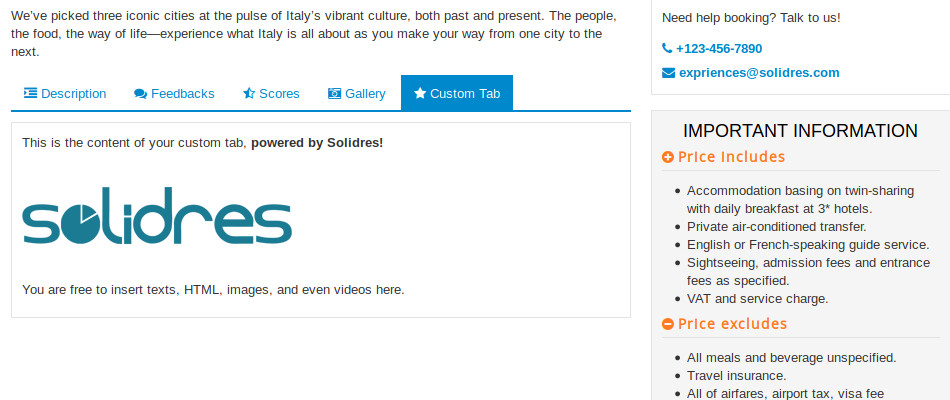 Trackback from your site.