New feature highlight: Language override per property's category
Actually, this is not a new feature, we had it for a while. However, the old implementation requires to modify language files which are not very convenient. Since Solidres for Joomla v2.9.0, we improve this feature by allowing managing language override per category right in the Joomla category edit form, please check it in the screenshot below.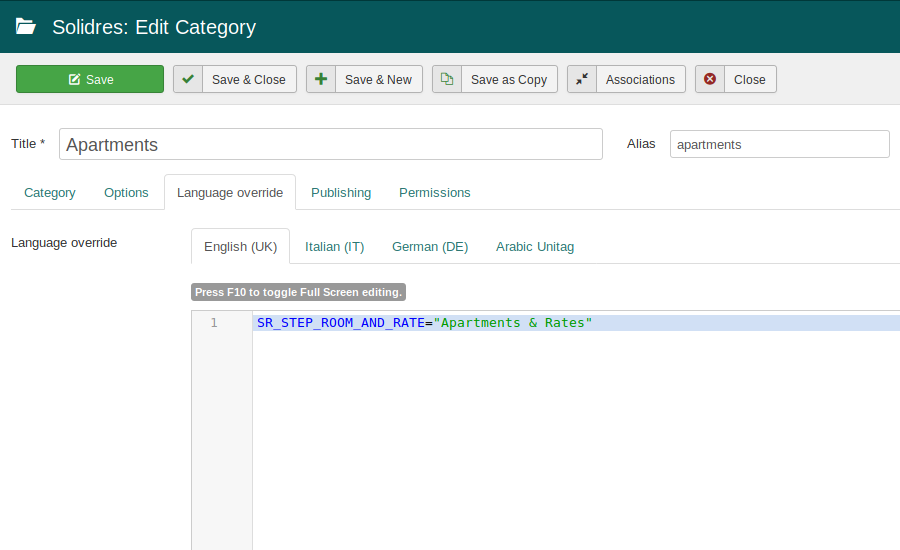 As can be seen in the screenshot, we made an override for the language key SR_STEP_ROOM_AND_RATE="Rooms & Rates" and change it a little bit to suit the category "Apartments" and this override will be applied for all properties under this category.
Trackback from your site.