Development updates
We'd like to share some latest news regarding the development status of Solidres project:
1) Solidres v0.8.1: this is a maintenance release of 0.8.0x series and it should be released within this month.
2) Luxuria template: we are working to bring Luxuria template up to date with the latest version of Solidres.
3) Solidres v0.9.0: we are going to work on it right after v0.8.1 is delivered.
4) Solidres for WordPress: we've put significant work on this project and it is going very fast, you can find some screenshots below: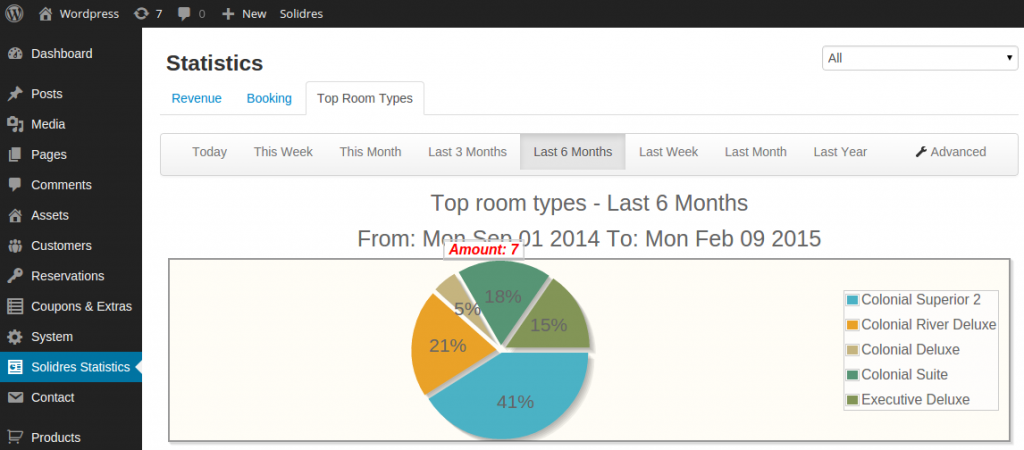 When it reaches the beta phase, we will open it for public download and testing.
Trackback from your site.